Surveys show that 80% of reported fraud cases involve some business email compromise (BEC), with the Accounts Payable department targeted in 58% of cases. Fraudsters can be employees that insidiously bleed cash from your company, or organized criminals who can wipe out your bank account in a single transaction.
AP Automation solutions systematically implement known financial controls that are proven to mitigate risk.
Common fraud schemes and how AP Automation helps
Common fraud schemes
Fake invoices presented by existing suppliers
Invoices presented by fake and unauthorized suppliers
Employee embezzlement
Employees colluding with vendors to misappropriate assets
Business email compromise schemes
Payment redirection scams
How AP Automation helps
Suppliers created, updated by users with proper entitlements
Invoices approved using multi-tiered workflows or PO matching
"Segregation of Duties" to ensure payments authorization
Multi-level payment authorization to mitigate risk of large losses
Transaction monitoring to identify payment anomalies
AP Automation does more than stop fraud
Today, more than 200,000 small and mid-sized businesses use cost-effective solutions to automate the AP process. They benefit from improved working capital, lower processing costs, increased staff efficiency, improved controls, and a reduction in incidences of fraud. Transform AP with Centime..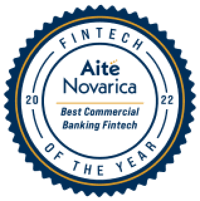 With its Cash management solutions, Centime helps small and mid-sized businesses thrive.
Centime provides comprehensive SaaS solutions that integrate with the customer's accounting system and features applications that address key aspects of the cash flow life cycle.
With Centime Cash Management, businesses can monitor cash balances, forecast cash flows, automate AP and AR, access a range of cost effective credit and liquidity solutions, and track key indicators of cash flow and business performance.
Centime was awarded 2022 Commercial Banking Fintech of the Year by Aite-Novarica.
Copyright © Centime, Inc. 2023. All trademarks, logos and brand names are the property of their respective owners.