Accounts Payable Automation
The BEST invoice automation solution. Process invoices 14 times faster. Save 80% in AP costs.

There are 80 people in my company, and every one of them raves about our digital AP process. Centime is awesome! Our suppliers are ecstatic about electronic payments, and the great surprise is that it has improved our cash flow.

Rob Rubin
President, Sippewissett Highlands Homeowners Association
Award winner
Aite-Novarica names Centime its
2022 Commercial Banking Fintech of the year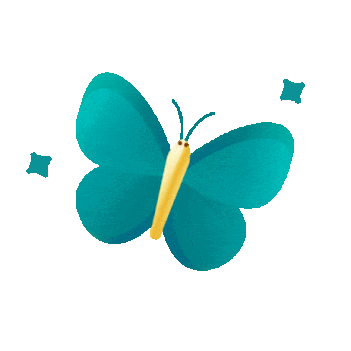 Centime Accounts Payable Automation
What it does
Capture invoice data (using OCR and AI/ML) from scanned paper and electronic documents
Automatically categorize and code invoices to General Ledger accounts including classes, departments, locations and custom fields
Use hierarchical invoice approval rules based on invoice attributes
Post approved invoices and documents to the accounting system
Why it matters
Process invoices 14 times faster
Save 75% on invoice processing costs
Mitigate fraud, improve controls
Empower decentralized, distributed teamwork
Why Centime
Capture invoice data in real-time with 90% accuracy or better
Use flexible invoice approval rules based on invoice attributes
Detect duplicate invoices to limit fraud
What it does
Plan payment runs using an integrated 13-week cash flow forecast
View the impact of payment decisions (who to pay, how much, when and how) on future cash in real-time
Automate supplier engagement to maximize credit card acceptance and early payment discounts
Use CentimeCredit to defer payments to suppliers for up to 90 days
Use any commercial credit card to pay any supplier (even if the supplier does not accept credit cards)
Why it matters
Plan payment runs to optimize working capital
Capture 97% of early payment discounts offered
Get cash back on as much as 20% of your AP spend
Lengthen Days Payables Outstanding by 30%
Why Centime
Gain critical insights into future cash flows with integrated cash forecasting
Use insights from integrated cash forecasting to plan your payment runs
Automate supplier engagement to maximize credit card acceptance and use of early payment discounts
Defer payments by up to 90 days with Centime virtual credit card
Pay any supplier with any Visa and Mastercard commercial card (even if suppliers don't accept credit cards)
What it does
Configure dual payment approvals to implement "segregation of duty" controls
Send payments by check, same-day ACH or credit card
Send rich remittance detail to suppliers along with payments
Provide detailed tracking and payment progress information to both you and your supplier
Reconcile payments made against open invoices
Why it matters
Choose the best way to pay based on supplier preferences, cash needs
Implement strong payment controls, mitigate the risk of internal fraud
Reduce paper check payments to less than 50%, improve payment operations
Why Centime
Gain maximum control over payment method to optimize cash, supplier relationships
Use payment planning features to simplify disbursement operations
All ACH payments are sent same day for no additional cost
Monitor and report fine-grained, end-to-end payment status
What it does
Monitor key indicators of payables performance: Days Payable Outstanding, Turnover Ratio, Paid Early, Paid Late
Compare payables performance by time period (e.g., prior quarter, same period prior year)
View payables performance by supplier, time
Why it matters
Use KPIs and reports to track and improve payables performance
Easily share performance with board, management and key stakeholders
Why Centime
Use industry-standard KPIs to track performance
Immediately use integrated performance reports: no development or configuration needed
Leverage easy to understand, multi-dimensional, visually rich reports
Integrates directly with

5 mins
- Easy integration



What customers love about Centime

"We started with Centime to streamline invoice processing, but have come to find the embedded cash management features indispensable. And, our auditors are really happy that we now have strong payment controls."
Jennifer Rogers, VP of Finance

"We have never made supplier payments without carefully understanding their impact on cash. Centime's ability to plan our AP payment runs with a view to future cash flows is without comparison."
Drew Pearson, CFO

"It is a pleasure doing business with Centime — their team is experienced and empathetic. They get us, and we think of Centime as an extension of our own team."
Pallavi Shah, Controller
Wonder what Centime costs? How we compare with other AP Automation Solutions? Need to get a free trial?
What it takes to get started? A demo? An ROI analysis?
All You Ever Wanted To Know About AP Automation But Were Afraid To Ask!
About Centime
With its cash management solutions, Centime helps small and mid-sized businesses thrive.
Centime provides comprehensive SaaS solutions that integrate with the customer's accounting system and features applications that address key aspects of the cash flow life cycle.
With Centime Cash Management, businesses can monitor cash balances, forecast cash flows, automate AP and AR, access a range of cost effective credit and liquidity solutions, and track key indicators of cash flow and business performance.
Centime was awarded 2022 Commercial Banking Fintech of the Year by Aite-Novarica.
Copyright © Centime, Inc. 2022. All trademarks, logos and brand names are the property of their respective owners.