Cash Management for
Growing Businesses
Powerful applications to help you manage your cash flow
Use one application, or use them all

Powerful applications to help you manage your cash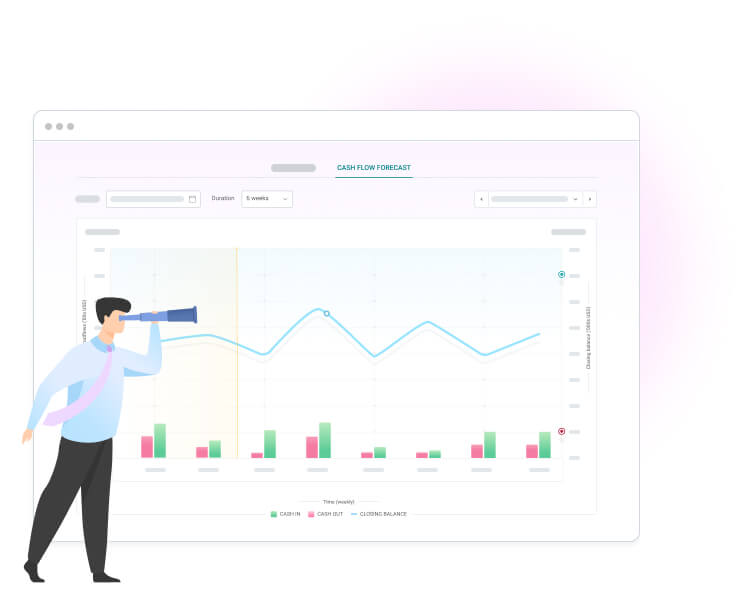 Centime's forecasting application automatically creates a continuously updated rolling 13-week cash forecast.
The cash forecast enables you to plan your use of cash more effectively and ensure adequate liquidity to meet growth objectives and operational needs.
Accounts Payable Automation
With this application, you can automate all aspects of the AP process: processing invoices to capture and approve invoices, planning payment runs to preserve cash, and making payments to suppliers.
AP Automation saves costs, boosts efficiency, mitigates fraud, and improves cash flow.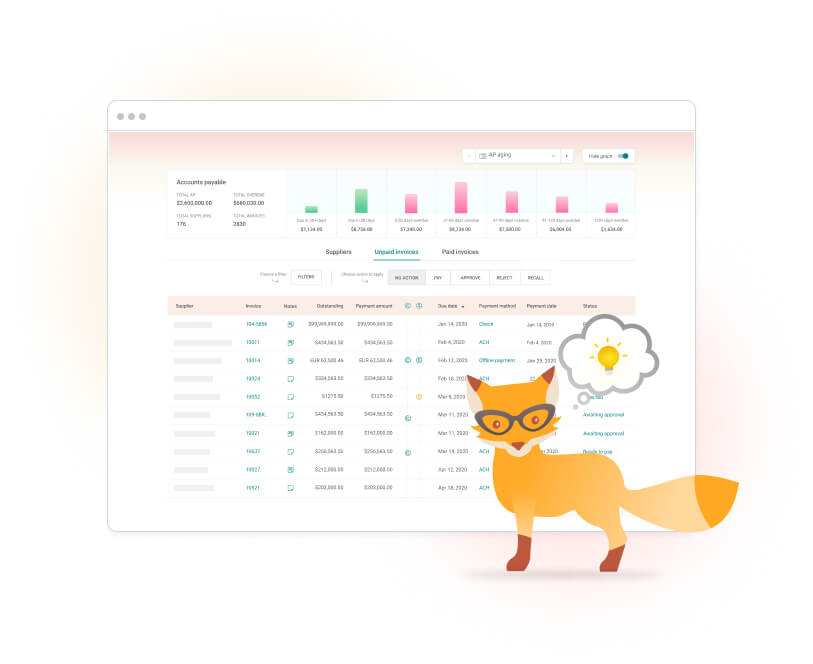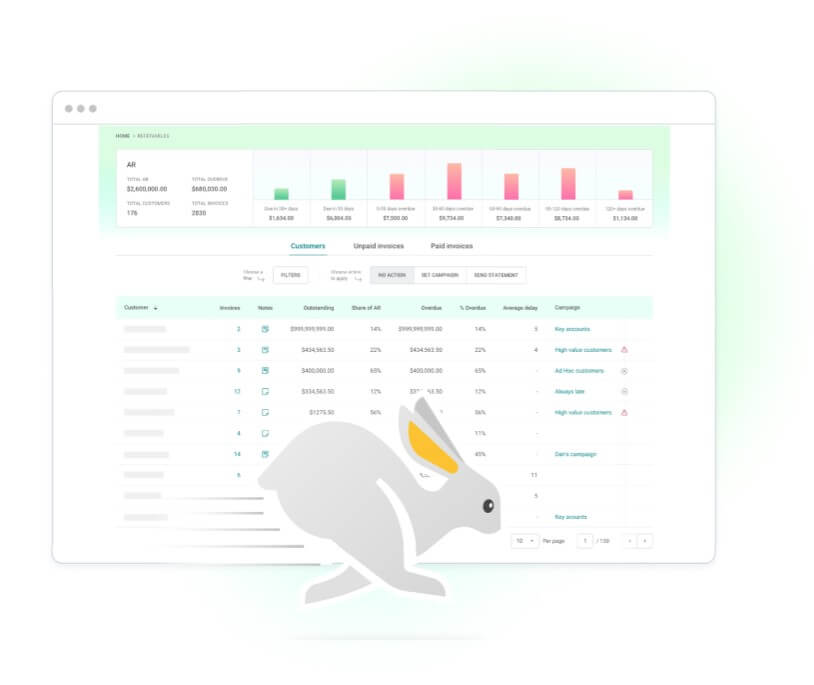 Accounts Receivable Automation
The AR Automation application enables you to segment customers based on default or late payment risk, automatically send them customized payment reminders, manage collections, accept payments, and apply cash against open receivables.
AR Automation dramatically improves collections effectiveness, reduces past due payments, improves cash flow, and enables AR teams to be more efficient and productive.
Working Capital Line of Credit
Tap into an embedded, cost-effective, short-term unsecured line of credit to draw cash to meet your business needs. Payback within 90 days or as quickly as you wish with no penalty.
Centime's working capital line of credit addresses two key business needs: bridging the operational gaps in cash flow and providing short-term liquidity needed to fund growth opportunities.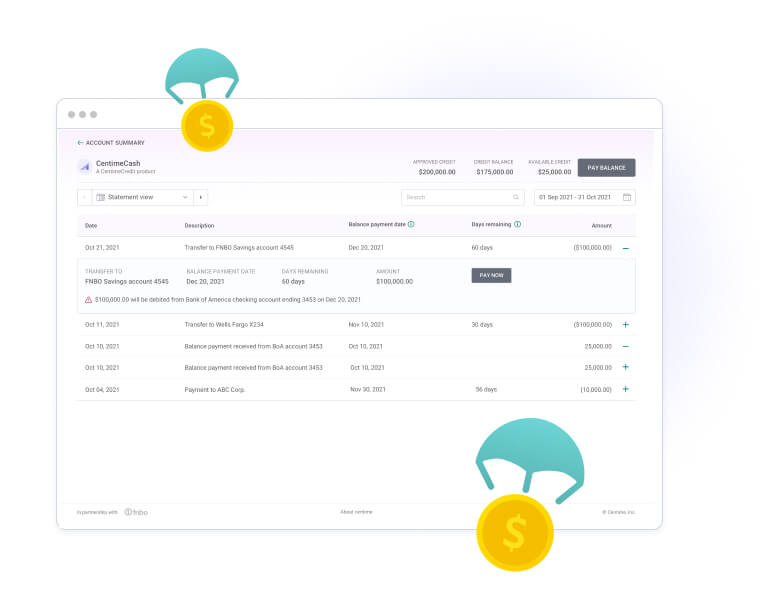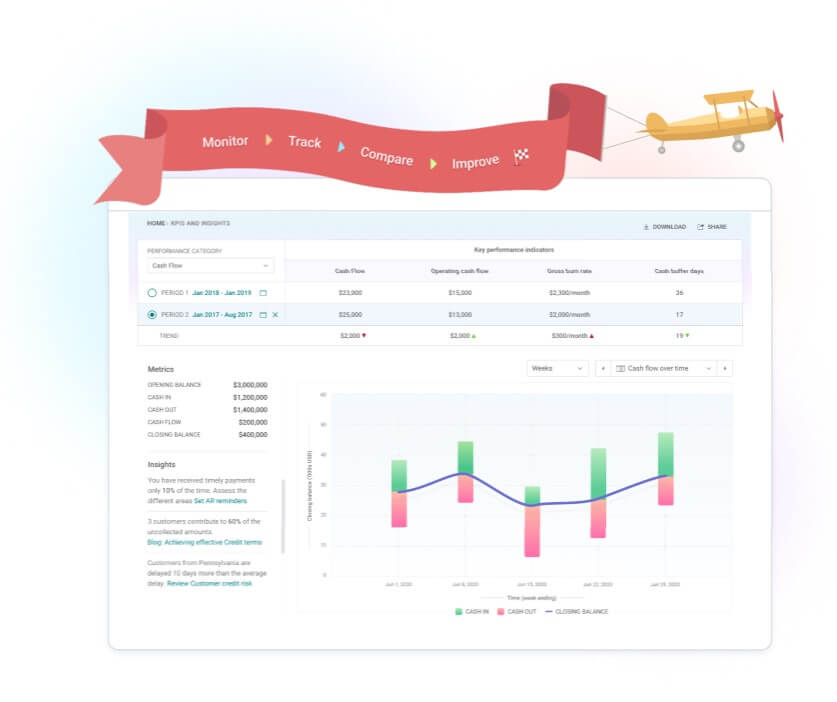 This application enables you to gain insights and answer questions relating to the use of your cash. Some examples include: "What was my cash flow and cash burn in the last quarter, and how does it compare to the prior quarter? How is my AR team performing on collections?"
Use KPIs to make the changes necessary to improve cash and staff efficiency.
Centime is a powerful suite of cash management applications.
See how they work together to help you manage your cash more effectively.
What our clients are saying about Centime
"Centime has made our AP team more productive, and our auditors are happy with the improved controls. The best part has been the way the solution has improved our working capital by unlocking cash we did not know about."
Rob Rubin
Sippewissett Highlands Homeowners Association
"Traditional accounting programs are like driving a car looking only through the rear view mirror. Centime allows you to see through the windshield, as well. A company needs to know what's in front of it, as well as behind it."
Rob Rubin
Sippewissett Highlands Homeowners Association