CentimeCredit

™

: flexible working capital credit
Qualify quickly. Boost working capital. Fund growth.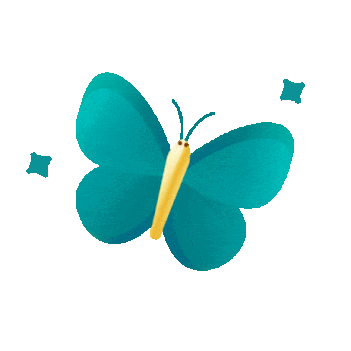 CentimeCredit™ combines a commercial credit card (CentimeCard™) and a working capital credit
line (CentimeCash™) in one integrated package that is flexible, cost-effective, and easy to use.
Features
Securely complete an online digital application
Quickly qualify based on company balance sheet and cash flow
Get a CentimeCard™: a commercial credit card that extends cash and provides rebates
Access CentimeCash™: a cost-effective line of credit
Benefits
Use integrated cash forecast to access working capital "just in time"
Obtain credit from leading bank
Optionally provide personal guarantee
Apply easily, know quickly, fund rapidly
CentimeCard™ is a commercial credit card fully integrated with the Centime AP application
and is optimized to maximize payments to card-accepting suppliers.
Features
Pay card-accepting suppliers with CentimeCard™
Easily engage and enroll card-accepting suppliers
Capture supplier payment terms: payment limits, surcharge fees
Pay suppliers online, or safely send virtual cards by email
Benefits
Stretch payables by 20-50 days for no cost
Maximize rewards
Honor supplier preferences while driving card spend
Mitigate fraud risk with virtual card payments
CentimeCash™ is an unsecured working capital line of credit that provides your business
with cash in near real-time as and when you need it.
Features
Draw cash from CentimeCash™ credit line to fund any operating account
Choose your own payback period: 1-90 days
Automatically clear open balances with auto payback
Benefits
Only pay for what you use
Use cash for any business purpose
Payback early with no penalties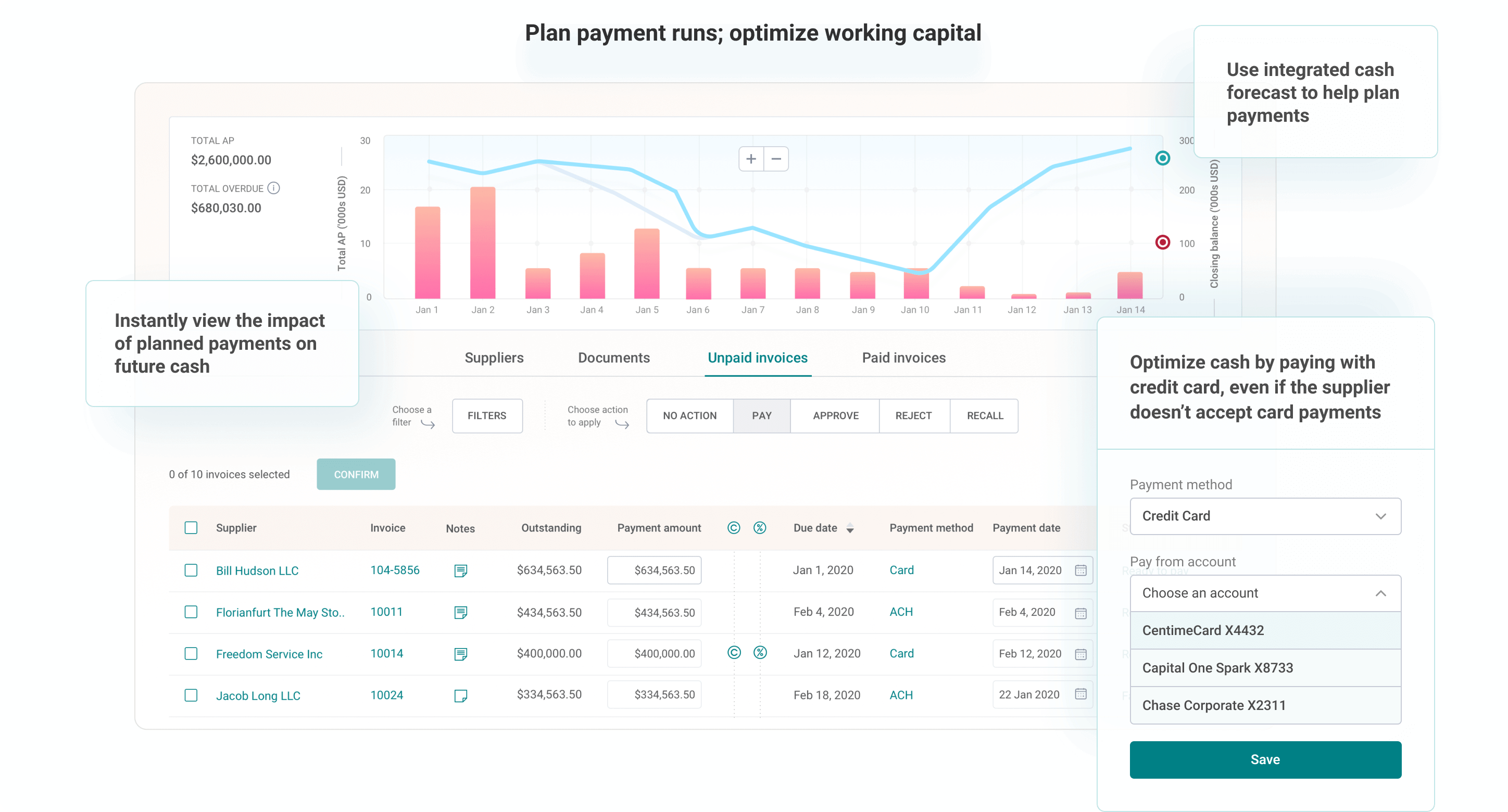 See Centime Cash Reporting and KPIs in action, in a test environment with realistic data, to understand the value the solution can deliver — free, with no commitment. Try and see whether Centime Cash Reporting and KPIs or any of our other cash management solutions — AP Automation, AR Automation, Cash Forecasting or working capital credit — can help you thrive.





What customers love about Centime

"Centime creates a simple and easy way for a business leader to review their finances. I can log in, see dashboard and realize, 'I better make some changes,' or, 'This might be a good time to take my engineering investment from 10% to 12% because cash flow is high."
Todd Murphy, CEO, Universal Information Services

Integrates directly with

5 mins
- Easy integration



Centime is a powerful suite of cash management solutions.
See how it can help you run your business better.