Privacy Policy
last updated: Jun 23, 2021
Centime, Inc ("Centime") understands that you care about how information about you is used. This Privacy Policy explains how we collect information relating to individuals and all other types of information through our website (the "Site") and online services; how we maintain, use and share that information; and how you can manage the way information about you is handled.
What Personal Data is Collected and from What Sources?
The data about individuals that Centime collects primarily consists of information you give us, such as completing a form, using a chat function, or sending an email; and information we get from your use of our platform. Centime may obtain additional information from third parties who have represented to Centime that they have obtained it in full compliance with all applicable laws and regulations and have the legal right to provide it to Centime. Collectively, this information is referred to in this Privacy Policy as "Personal Information."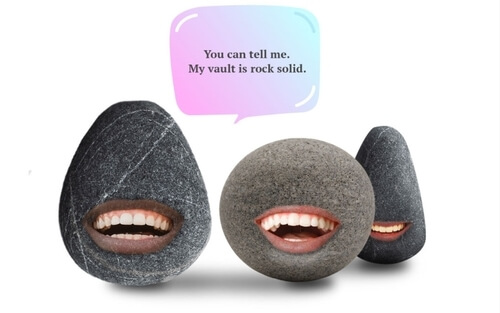 IP Addresses
Your Internet Protocol ("IP") address is usually associated with the place from which you access the internet, like your home Internet Service Provider or company office. We may collect and use your IP information to gather broad information about how users access our website.
Cookies
Most websites, including our Site, use a feature of your browser to set a small text file called a "cookie" on your computer. The site placing the cookie on your computer can then recognize the computer when you revisit the site to allow auto login and track how you are using the site.
When you visit our Site, our servers and/or those of our service providers automatically record certain information that your web browser sends, such as your web request, IP address, browser type, referring/exit pages and URLs, number of clicks, domain names, landing pages, pages viewed, time and date of use and other information.
The information we collect using cookies does not allow you to be personally identified; but we may link this information to information that you submit while on our Site, which does allow you to be personally identified.
You are free to decline cookies. You can configure your browser to accept all cookies, reject all cookies, erase cookies or notify you when a cookie is set.
Third Party Cookies
The use of cookies by our partners, affiliates, tracking utility company, and service providers is not covered by our Privacy Policy. We do not have access or control over these cookies. Our partners, affiliates, tracking utility company and service providers may use session ID cookies in order to:
personalize your experience

analyze which pages our visitors visit

provide website feature such as social sharing widgets

measure advertising effectiveness

track which areas of our Site you visit in order to market to you after you leave
Google Analytics
We use Google Analytics, a web analytics service provided by Google, Inc. Google Analytics uses cookies and/or other tracking technologies to help us analyze how users interact with and use the Site, compile reports on the Site's activity, and provide other services related to Site activity and usage. The technologies used by Google may collect information such as your IP address, time of visit, whether you are a return visitor, and any referring website. The Site does not use Google Analytics to gather information that personally identifies you. The information generated by Google Analytics will be transmitted to and stored by Google and will be subject to Google's privacy policies. To learn more about Google's partner services and to learn how to opt out of tracking of analytics by Google click here.
Do Not Track Signals
Your browser or device may include 'Do Not Track' functionality. Our information collection and disclosure practices, and the choices that we provide to visitors, will continue to operate as described in this Privacy Policy, whether or not a Do Not Track signal is received.
Web Beacons
Our Web pages contain electronic images known as Web beacons (sometimes called single-pixel gifs) and are used along with cookies to compile aggregated statistics to analyze how our Site is used.
How Does Centime Use Information?
Centime may aggregate collected information about our users in a form that does not allow users to be personally identified for the purpose of understanding our customer base and enhancing the services that we and our strategic partners and customers can provide you.
Centime will use Personal Information only in ways that are compatible with the purposes for which it was collected or subsequently authorized by the individual about whom the information pertains. Specifically, we may use Personal Information and platform use information for: allowing users easier and more efficient use of the platform, understanding how users use the platform in order to improve our user interface and detect problems and bugs.
Centime will take reasonable steps to ensure that Personal Information is relevant to its intended use, accurate, complete and current.
To Whom May Centime Share Information?
Service Providers, Partners and Customers - Centime may from time to time disclose Personal Information or other collected information to service providers and partners, for providing functions related to our operation of the Site and for their business related to Centime activities that may be of interest to users of the Centime platform.
Legal Reasons -We may disclose collected information, including Personal Information, to a third party if we believe in good faith that such disclosure is necessary or desirable: (i) to comply with lawful requests, subpoenas, search warrants or orders by public authorities, including to meet national security or law enforcement requirements, (ii) to address a violation of the law, (iii) to protect the rights, property or safety of Centime, its users or the public, or (iv) to allow Centime to exercise its legal rights or respond to a legal claim.
Buyer of the Company -If our company or substantially all of our assets are acquired, or in the event of a merger or bankruptcy, information about you and/or information you provide to Centime may be among the transferred assets. You will be notified via email and/or a prominent notice on our Site of any change in ownership or uses of your Personal Information, as well as any choices you may have regarding your Personal Information. Centime only will consent to a review of its records in the context of a potential acquisition or merger if an appropriate confidentiality agreement is in place.
How Can You Change Or Delete Your Personal Information?
At any time, upon written request to Centime at cs@Centime.com or at the postal address at the bottom of this form, you can obtain a copy of all Personal Information that Centime may have in its database about you, correct that information and direct Centime to delete it or not to use or transfer it to third parties. Centime will act on any such request within five (5) business days of receipt. We may contact you for further identification information. Should you direct Centime to delete your Personal Information, your right to access and use Centime products and services will terminate immediately and you no longer will have access to the Centime platform.
Data Retention
We will retain your Personal Information for as long as your account is active or as needed to provide you services. We will retain and use your information as necessary to comply with our legal obligations, resolve disputes, and enforce our agreements.
How Do We Keep Your Information Secure?
We follow generally-accepted industry standards to protect the information submitted to us, both during transmission and once we receive it. However, no method of Internet transmission or electronic storage is 100% secure. Therefore, while we strive to use commercially acceptable means to protect your information, we cannot guarantee its absolute security.
Links To Other Sites
The Site may contain links to other sites that are not owned or controlled by Centime. This Privacy Policy applies only to information collected by this Site or in the method(s) otherwise discussed herein. We are not responsible for the privacy practices of such other sites.
Social Media Widgets
Our Site includes Social Media Features and Widgets, such as the Share This button or interactive mini-programs that run on our Site. These Features may collect your IP address, which page you are visiting on our Site, and may set a cookie to enable the Feature to function properly. Social Media Features and Widgets are either hosted by a third party or hosted directly on our Site. Your interactions with each such Feature are governed by the privacy policy of the company providing it.
Information For Individuals In Europe And Elsewhere Outside the U.S.
If you use our Site outside of the United States, you understand that we may collect, process, and store your personal information in the United States and other countries. The laws in the United States regarding personal information may be different from the laws of your country. Any transfers by us will comply with safeguards as required by relevant law.
If you are a resident of the European Economic Area (EEA) or Switzerland, the following information applies.
Purposes of processing and legal basis for processing: Centime processes personal data on the following legal bases: (1) with your consent; (2) as necessary to perform our agreement to provide services to you; and (3) as necessary for our legitimate interests in providing the Site where those interests do not override your fundamental rights and freedom related to data privacy. The very limited scope of Personal Information collected by Centime is within the company's legitimate interests to operate the Site and provide services to the data subject given the limited impact of this data on the individual's private life. Centime has put in place safeguards to protect personal privacy and individual choice, including disclosures of its data processing activities, the use of consent or opt-outs wherever possible, and the ready public availability of this Privacy Policy at: https://www.centime.com/privacy-policy
Right to lodge a complaint: Users that reside in the EEA or Switzerland have the right to lodge a complaint about our data collection and processing actions with the supervisory authority concerned. Contact details for data protection authorities are available here.
Transfers: Personal information we collect may be transferred to, and stored and processed in, the United States or any other country in which we or our affiliates or subcontractors maintain facilities. Centime ensures that transfers of personal information to a third country or an international organization are subject to appropriate safeguards as described in Article 46 of the General Data Protection Regulation (GDPR). Please see "Privacy Shield Frameworks" below regarding our compliance with the EU-US and Swiss-US Privacy Shields.
Individual Rights: If you are a resident of the EEA or Switzerland, you are entitled to the following rights. Please note that in order to verify your identity, we may require you to provide us with personal information prior to accessing any records containing information about you.
The right to access and correction. You have the right to request access to, and a copy of, your personal data at no charge, as well as certain information about our processing activities with respect to your data. You have the right to request correction or completion of your personal data if it is inaccurate or incomplete. You have the right to restrict our processing if you contest the accuracy of the data we hold about you, for as long as it takes to verify its accuracy.
The right to request data erasure. You have the right to have your data erased from our Site if the data is no longer necessary for the purpose for which it was collected, you withdraw consent and no other legal basis for processing exists, or you believe your fundamental rights to data privacy and protection outweigh our legitimate interest in continuing the processing.
The right to object to our processing. You have the right to object to our processing if we are processing your data based on legitimate interests or the performance of a task in the public interest as an exercise of official authority (including profiling); using your data for direct marketing (including profiling); or processing your data for purposes of scientific or historical research and statistics.
Privacy Shield Frameworks
Centime complies with the EU-U.S. Privacy Shield Framework and Swiss-U.S. Privacy Shield Framework as set forth by the U.S. Department of Commerce regarding the collection, use, and retention of personal information transferred from the European Union and Switzerland to the United States. Centime is in the process of certifying to the Department of Commerce that it adheres to the Privacy Shield Principles. If there is any conflict between the policies in this Privacy Policy and the Privacy Shield Principles, the Privacy Shield Principles shall govern. To learn more about the Privacy Shield program, please visit https://www.privacyshield.gov
For information received under the Privacy Shield, Centime will require third parties to which it has disclosed any Personal Information to safeguard that information consistent with this Policy by contract, obligating those third parties to provide at least the same level of protection as is required by the Privacy Shield Principles. EU and Swiss citizens may choose to opt-out of such disclosures.
In compliance with the EU-U.S. and Swiss-U.S. Privacy Shield Principles, Centime commits to resolve complaints about your privacy and our collection or use of your Personal Information. European Union and Swiss individuals with inquiries or complaints regarding this Privacy Policy should first contact privacy@Centime.com
Once certification has been approved by the U.S. Department of Commerce, Centime will commit to refer unresolved privacy complaints under the EU-U.S. and Swiss-U.S. Privacy Shield Principles to JAMS (Judicial Arbitration & Mediation Services), an independent alternative dispute resolution provider located in the United States and recognized for this purpose by the U.S. Department of Commerce.
The U.S. Federal Trade Commission has enforcement authority regarding Centime's compliance with the Privacy Shield Principles.
Privacy Rights Of California Residents
California residents are entitled under the California Consumer Privacy Act to contact us for various purposes, including to request information about whether we have disclosed personal information to third parties for their direct marketing purposes. We do not disclose personal information to third parties for their direct marketing purposes. California residents have the right to be informed as to what personal information about them we may have, how we collected and may use that information and how to have it corrected or deleted, and may request further information about our compliance with this law by contacting us by one of the means listed in the "Contact Us" section below.
Changes To This Policy
Centime reserves the right to modify this Privacy Policy from time to time, so please review it regularly. If we make material changes to this Policy, we will provide notice on our homepage prior to the changes becoming effective.
Contact Us
If you have questions or concerns regarding this Privacy Policy, contact us at:
Centime, Inc.
Attn: Privacy Manager
75 State Street,
Boston, MA 02109
Email: cs@centime.com